Engaging farmers with the importance of soils
by Professor Lorna Dawson
I had a great day on 4 July at Balruddery Farm, Angus, one of the James Hutton Institute's research farms. I was armed with engagement material from the BSSS Soil Science Loan Box.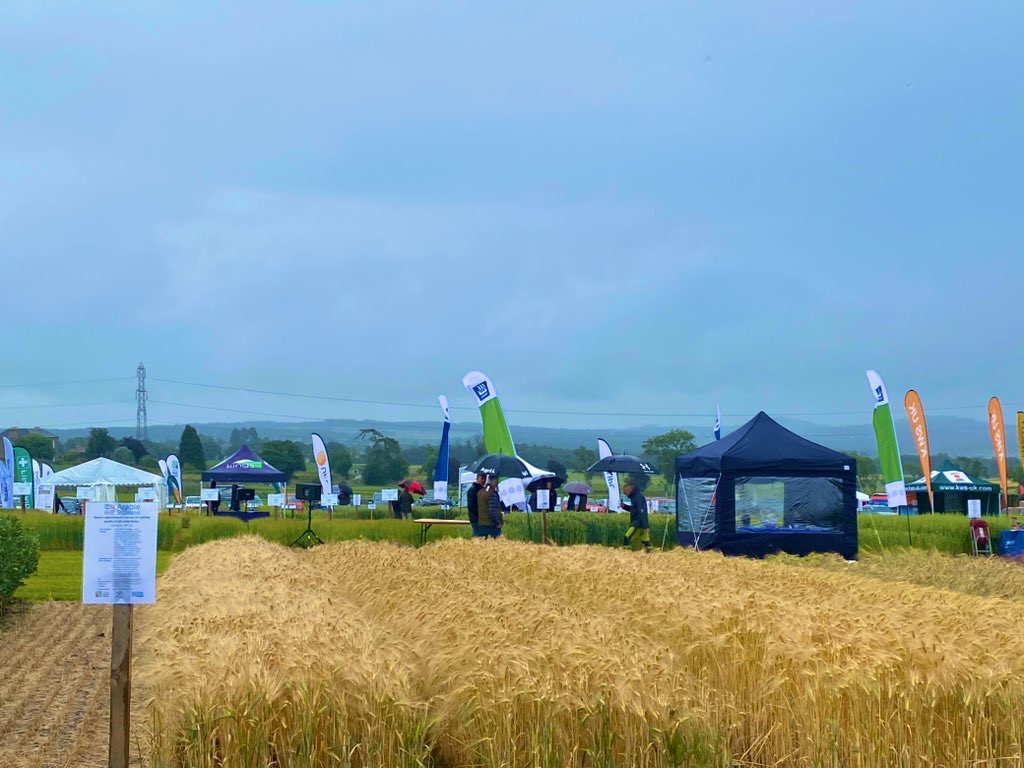 It was a fantastic day of networking, knowledge exchange, and gathering inspiration and innovation both from the farmer and growers perspective, and from the scientists. With a theme of 'innovation and adaptation', what better topic to be speaking about than soil!
Many farmers are already changing farming practices to reduce tillage, use of organic manures and cover crops to help sequester carbon in their soils and reduce losses of GHGs. This was a chance at Arable Scotland to meet many farmers to learn how they work with the many soil types on their farm.
Although it was a long day on my feet on the SEFARI Gateway stand, I was actively chatting about soils from 9 til 4! I chose to use the soil texture and soil structure information sheets which went down a treat. When we looked at the soil settling experiment and inspected the reference glass pots to inspect the different particle classes, accompanied by the triangular diagram, it really brought home the difference farmers experience between soils. Some farmers however commented on where the chalky soils had come from? It was the time to get the soil map of the UK out!!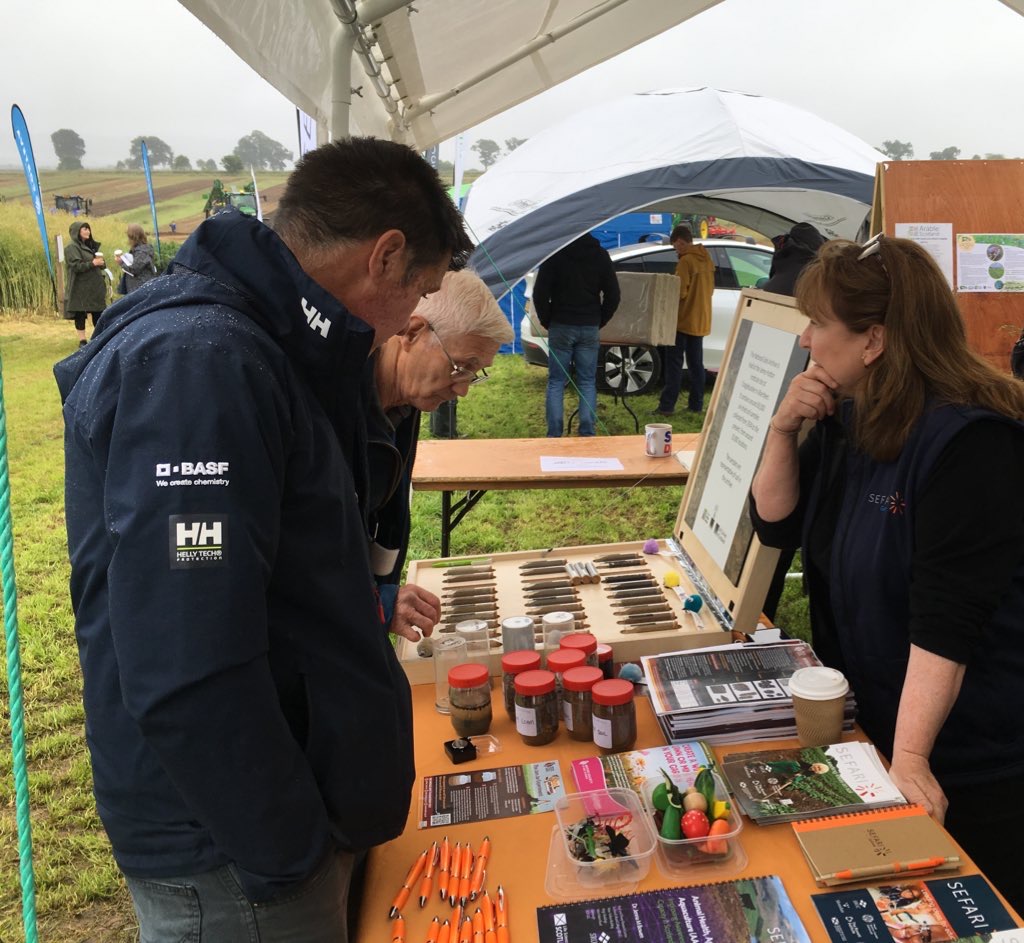 Despite the early heavy rain, no spirits were dampened and all the visitors left with smiles and handfuls of leaflets, hopefully knowing a little bit more about their precious soils, back to the farm, contented with a good day out.
BSSS Soil Science Loan Boxes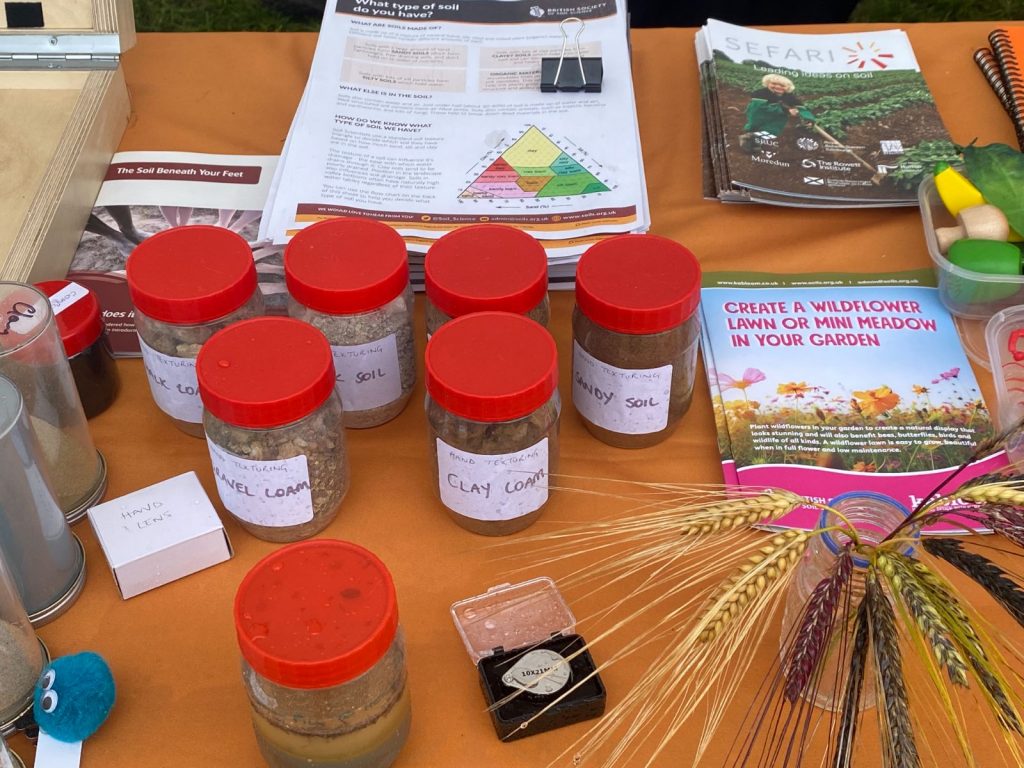 We have launched our outreach box scheme to support our members to educate and inform the wider community about soils. The outreach boxes are available to loan from the BSSS office for presentations, projects and activities. The helpful toolkit of resources, boxed up and delivered to your door, will provide everything you need to share the importance of soil with your peers, colleagues, community, or the next generation! In our Soil Science Loan Boxes, you will find a number of resources to help you carry out educational soil-related activities suitable for both children and adults.
If you are interested in learning more about our loan boxes and would like to hire one, you can find more information here.