The formation of The British Society of Soil Science (BSSS) was originally discussed at a meeting of the British Empire Section of the International Society at the Bonnington Hotel, Southampton Row, London on 28 March 1946 and then formally accepted at a meeting on 13 December 1946.
1947
The provisional committee of the Society met at Rothamsted on 7 January 1947 where a set of rules and recommendations were made for submission to the next meeting of the Society on 15 April 1947. At this first Ordinary meeting, held at the London School of Economics (London), 50 people received Dr R.K. Schofield's  presentation, "A New Approach to Problems of Soil".
1947
The first meeting of Council took place on 4th June 1947 at the Institute of Archaeology, Regent's Park, London.
1950
We published the first Journal of Soil Science.
1985
We began producing our second journal Soil Use and Management.
1994
The Journal of Soil Science changed its name to The European Journal of Soil Science.
2008
The Professional Practice Committee set out to define the qualifications, knowledge and skills required by soil scientists. The outcome was our Working with Soil Competency documents.
2010
In 2010, the Society merged with the Institute of Professional Soil Scientists, when we became a registered charity and HRH The Duke of Gloucester KG GCVO became our Patron.
2014
We won the bid to host the World Congress of Soil Science in 2022.
2021
UN Climate Change Conferences Observer Status granted
Present
During our 75 years, we have maintained a strong link with the members we represent, through our Board, Council and Past Presidents. During 2023, we will be working on activities which meet our long-term vision and strategy.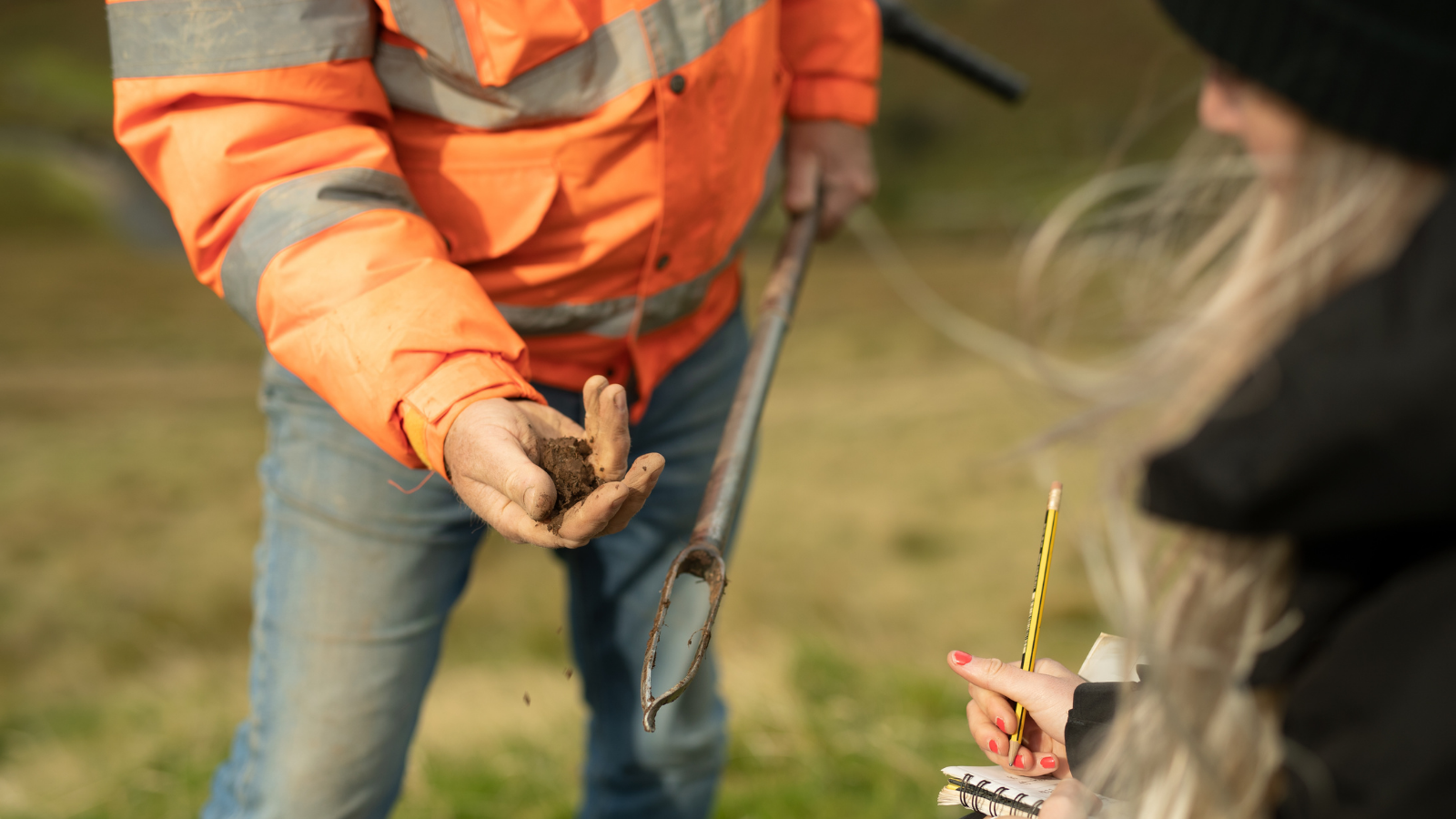 Soils are our past, present and future
"The biggest global challenges to do with our climate and the state our planet, have soil at the heart."
Find out how you can make a difference and be part of our campaign #Grounded.