Become a Chartered Scientist
The British Society of Soil Science (BSSS) is licensed by the Science Council to award the qualification Chartered Scientist (CSci).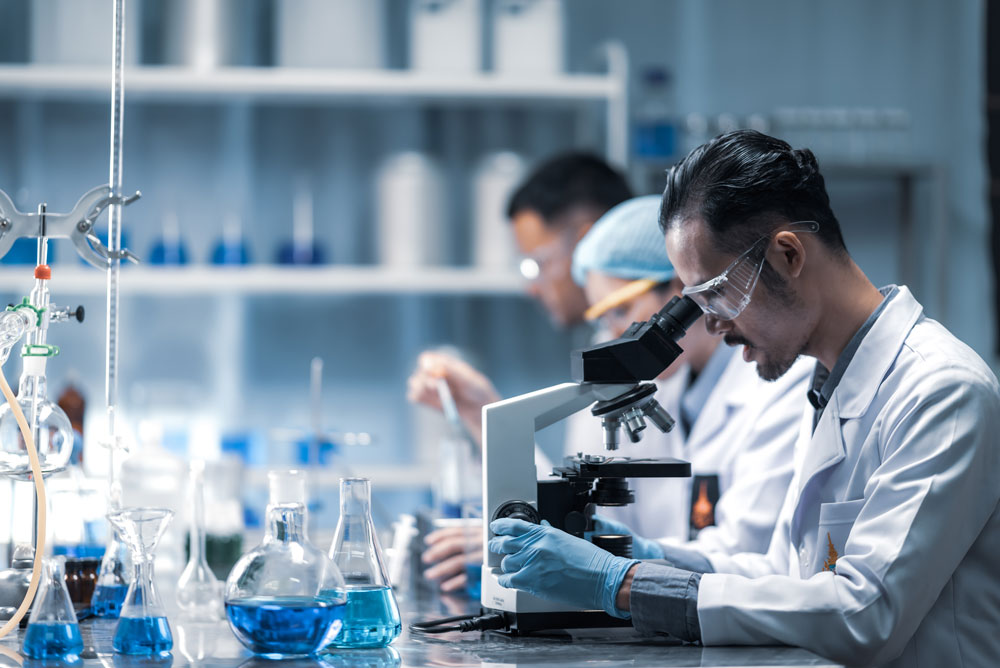 What is the Science Council?
The Science Council is a membership organisation representing the learned societies and professional institutions across the UK. It aims to be a collective voice for science and scientists and provide the quality assurance system for those working in science across all disciplines.
What is Chartered Scientist (CSci)?
The Chartered Scientist designation allows professional scientists to be recognised for their competence, ability and integrity and serving the public interest. Registration is a voluntary means of demonstrating your professionalism, and involves being held to account by your peers for your abilities and adherence to ethical standards.
Chartered Scientists are committed to keeping their skills and knowledge up to date through continuing professional development (CPD) which is submitted for review on an annual basis. The main aim of CPD for registrants is to maintain, develop and broaden scientific and technical knowledge and acquire professional life skills.
Dr Leila Froud
"Working in the private sector, you need to be, and be seen to be, the best. Completing extra levels of attainment through chartered membership really does help you stand out. There are many other qualifications you can achieve in your career and these are all important, but Chartered Scientist, as certified by the Science Council, who were granted a Royal Charter, does feel a little bit special."
– Dr Leila Froud
Professor Keith Goulding
"Having the professional qualification of Chartered Scientist provides me with independent, professional evidence to those using my professional services that I am competent to do this."
– Professor Keith Goulding
Dr James Garrett
"I had a sense that Chartership was a way of acknowledging quality and a commitment to continued learning in a more general way than having a PhD. I felt that this would be a useful addition to my professional profile that would imply a sense of confidence in me for people that did not already know me."
– Dr James Garrett
Professor Lorna Dawson
"Working in the criminal and civil law sector as a forensic soil scientist, it was important that I had achieved chartered status to provide independent evidence of regular assessment for suitability in terms of my professional expertise, experience and continual professional development. The annual external review that is carried out provides that customer assurance."
– Professor Lorna Dawson
Dr Becky Wheeler
"I have been a Chartered Scientist for 5 years. The key benefit comes from the recognition that Chartered status has in industry. This has helped me relate to other professionals as well as providing confidence in my ability and experience to clients and potential customers."
– Dr Becky Wheeler
Dr Neil Humphries
"As a practising consultant soil scientist it is important that my competency is scrutinised and accredited by an independent authority which is recognised by my peers, clients and authorities. Accreditation has given confidence to those relying on my appointment and judgement."
– Dr Neil Humphries
Professor Keith Goulding
"Being a Chartered Scientist and submitting Continual Professional Development (CPD) returns challenges me to keep up-to-date with current research and its application and to regularly assess my competence against professional standards. It enables me to continue to prove my ability to deliver cutting-edge, professional research information and advice and so market my services."
– Professor Keith Goulding
Malcolm Reeve
"Chartered status is particularly relevant to any soil scientist undertaking consultancy work and I would recommend the qualification to any BSSS member working as a consultant."
– Malcolm Reeve
Rob Askew
"Encourage your employer to allow you to attend CPD events. This will benefit you as an individual, but it will benefit your employer too – as you will become a more accomplished/well-rounded expert, which will greatly improve the image, and hence help promote, the business or organisation you are working for."
– Rob Askew
Dick Thompson
"The acquisition of chartered status as evidence of individual professional standing and the discipline this requires in continuing to develop professionally through the CPD requirement should be seen as part and parcel of our collective effort to enhance the professional standing of our branch of science."
– Dick Thompson
Professor Lorna Dawson
"I would consider the many benefits of the chartered status, which provides an independent assessment annually of your credibility to work as a true professional soil scientist, providing the confidence to your external clients of your background and relevant experience and expertise. It's worth the time that is required every year for review your outputs and impacts to update what has been achieved, as a continual assurance of your work and professional status."
– Professor Lorna Dawson
Clive Rahn
"Often when we start in our careers especially these days we are unsure of our direction of travel. Chartered status not only demonstrates our achievements in our own field but demonstrates a wealth of transferable skills to other less obvious areas. Secondly in an increasingly competitive market when we are in competition with other professions such as engineers we are equally up to satisfying the needs of the customer."
– Clive Rahn
Chartered Scientist (CSci) is open to all Full Members and Fellows of BSSS who work in the practice, application, advancement or teaching of science and have the appropriate combination of qualifications and experience.
Candidates must, via their Professional Report and supporting documentation, prove their competence against each of the following Chartership criteria:
An appreciation of the scientific method
An ability to obtain, process and critically evaluate scientific data
An ability to communicate clearly, verbally and in writing
An awareness of Health and Safety issues and other statutory obligations applicable to their discipline or area of work
A knowledge and understanding of the Code of Conduct
A commitment to Continuing Professional Development
Competence in their area of expertise
How to apply
To apply for Chartered Scientist status, please download the application form, criteria and guidance notes. Completed application forms and all supporting documentation should be returned to the Executive Office via admin@soils.org.uk.
Continuing Professional Development (CPD) Submissions
The CPD which registrants are required to submit annually is strictly aligned with the four Science Council Standards for CSci renewal and a registrant must:
maintain a continuous, up-to-date, accurate and reflective record of their CPD activities
demonstrate that their CPD activities are a mixture of learning activities relevant to current or future practice
seek to ensure that their CPD has benefited the quality of their practice and reflect upon this
seek to ensure that their CPD has benefited the users of their work (employee, customer, student etc.) and reflect upon this.
The most important aspect of CPD is the outcome of an activity for the individual rather than the length of time engaged in it. Learning outcomes and, where relevant, their application to practice should be recorded for each piece of CPD undertaken. Evidence of participation should be maintained alongside a formal record and may include, for example, certificates of attendance or achievement or examples of work such as reports or papers. The Society does not expect all evidence to be submitted but members should be maintaining these records themselves.
CPD returns must be submitted between 1 January and no later than 31 March on an annual basis (for the previous calendar year) to be considered.