Committed to the study of soil
The British Society of Soil Science (BSSS) was founded in 1947 and is an established international membership organisation and charity committed to the study of soil in its widest aspects. The society brings together those working within academia, practitioners implementing soil science in industry and all those working with, or with an interest in soils.
Research on soils and enhanced understanding and engagement with soils is essential for agricultural, landscaping, construction, remediation, conservation and archaeological projects, as well as policy direction on critical topics such as climate change. Our members are employed by both private and public sector institutions including academic universities, conservation charities, construction companies and agri-environmental consultancies.
The British Society of Soil Science
Promoting Research and education
We promote research and education, both academically and in practice, and build collaborative partnerships to help safeguard our soil for the future.
We run a range of conferences, events and training each year to meet the needs of our members. The most notable event the Society has hosted was the World Congress of Soil Science 2022 in Glasgow, where 1,700 delegates from all over the world in the soil science industry met to discuss the critical global issues relating to soil including; managing soils sustainably, preserving its ecosystem, and mitigating against climate change.
Our aim, which is set out in our Memorandum & Articles, is to advance the education of the public, and scientists, on the subject of soil science and to promote research and professional standards of practice, and to publish those results.
Our mission is to secure the future of soils by promoting an enhanced understanding of the critical importance of soils in delivering the UN Sustainable Development Goals and supplying knowledge, through our science, to support efforts to halt and repair soil degradation. We aim to make a positive difference in the sustainable management and long-term security of soils that is critical to solving the environmental and societal challenges we face today.
Our strategy sets out the action we will take to deliver our aim and mission.
Anyone with an interest in soil is welcome to become a member and attend our conferences and webinars, receive complimentary access to our two scientific journals, the European Journal of Soil Science and Soil Use and Management and a host of other benefits.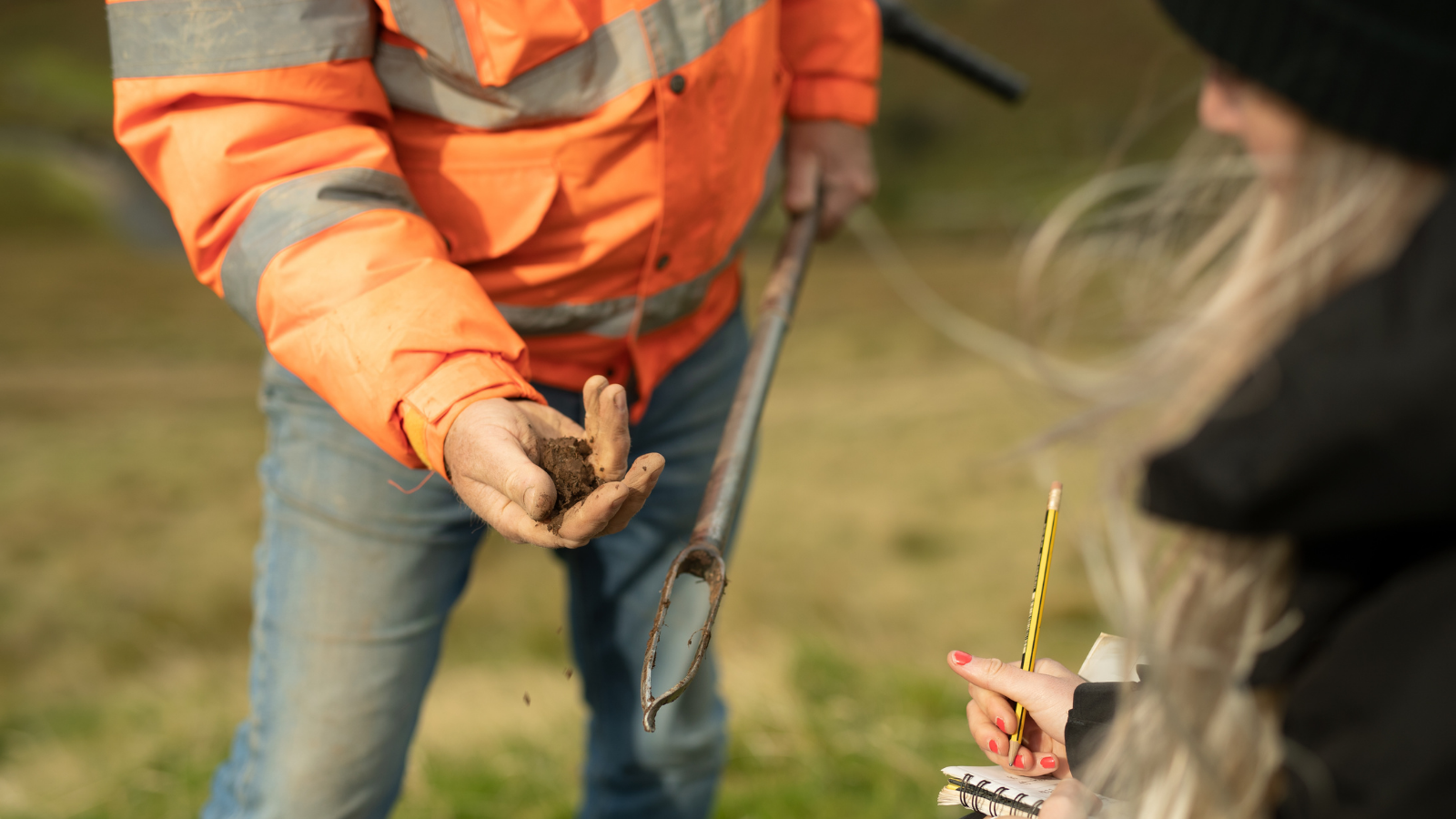 Soils are our past, present and future
"The biggest global challenges to do with our climate and the state our planet, have soil at the heart."
Find out how you can make a difference and be part of our campaign #Grounded.