Unearthing the importance of soil with Edible Landscapes
by Katy Faulkner (Early Career Committee Meeting)
For the final two weeks of March 2022, the community education project, Edible Landscapes London (ELL), ran soil-themed sessions for local schoolchildren with funding awarded from the Society.
Tucked away in the bustling Finsbury Park, North London, is a forest garden filled with plants and wildlife. The community garden provides a biodiversity haven where people can be emersed in nature and learn about sustainability, forest gardening and the environment.
Walking through the garden, you enter several habitat zones, each a unique learning area. Firstly, pots and beds of a wide range of herbs and vegetables are growing and tended to by local volunteers who learn about the role soil processes and biodiversity play in plant health. Walking further into the garden, you reach an aquatic zone with a small pond, bee houses, three compost areas and a wild garden.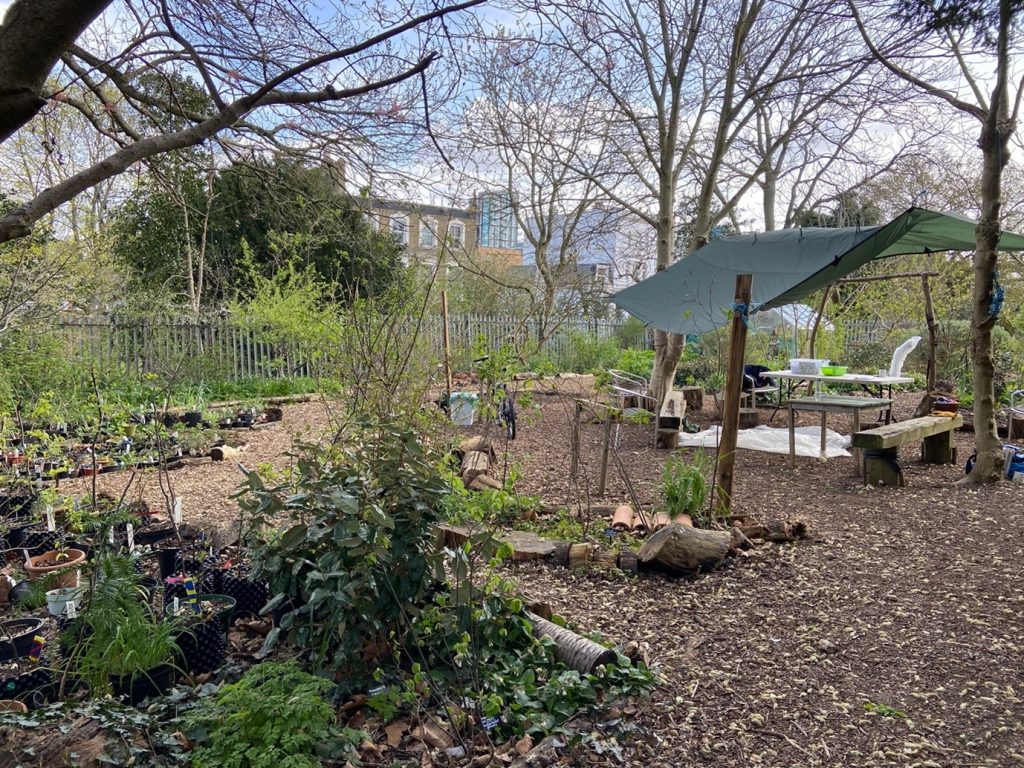 Figure 1. The central learning zone in the Edible Landscapes London Forest community garden on the edge of Finsbury Park in North London. Pots containing a wide variety of herbs, fruits and vegetables can be seen alongside a covered seating area for activities and learning.
ELL run a wide variety of activities and courses from their forest garden, but for March the focus turned belowground to the soil. After a successful application to the Society for Field Equipment and Innovation Grant funding, the ELL team set to work designing and preparing a wide range of soil-themed activities to engage local primary and secondary schoolchildren with soil science.
Several activity days were led by the ELL team for local schools who were able to enjoy a number of sessions at the forest garden. One of these activities was the Dinner Date card game, where players have to match up their soil organisms to demonstrate how they interact and how the soil food web links together. Another activity was a lively mycorrhizal fungi network game where trees in a forest need to form connections via mycorrhizae (in this instance the mycorrhizae were schoolchildren!), an excellent way to demonstrate the important belowground root-fungal connections and the role these have in plant health.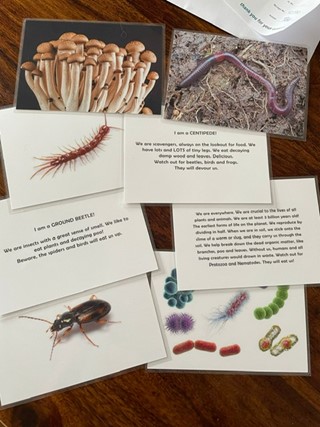 Figure 2. The Edible Landscapes London team designed and produced a unique card game where schoolchildren can learn about the soil food web and how different groups of soil organisms interact and link together.
The most energetic activity was soil digging, with small soil pits dug followed by a hunt for earthworms. Once collected, the earthworms were counted, and the sizes were measured and recorded. Following this, a discussion took place about the role earthworms have as soil ecosystem engineers.
The activities were all very successful at engaging schoolchildren in soil science in a unique setting and demonstrated the importance of soil science for biodiversity, food production and ecosystem stability.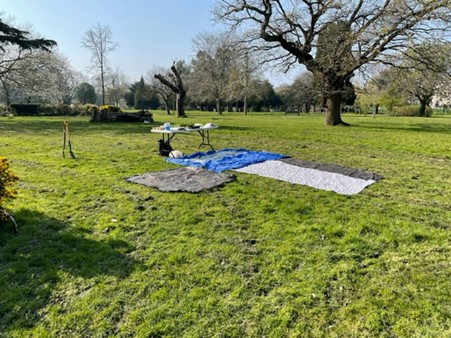 Figure 3. The set up for one of the most popular activities – soil digging! Schoolchildren were able to dig small soil pits and collect, measure, and count the number of earthworms.
If you are interested in finding out more about Edible Landscapes London and their fantastic work, please visit www.ediblelandscapeslondon.org.uk/.