Using the loan boxes to help explain the importance of soils
by Chris Cantle (BSSS Northern Soils Network Chair)
On Open Farm Sunday (11 June 2023), Chris Cantle (BSSS Northern Soils Network Chair) attended an event held at White Quarry Farm near Tadcaster. The event was fully booked, with 90 people signing up and around 50 turning up on the day. Three activity areas were set up, with interactive presentations from the farmer on the journey of food from farm to table, Angie Miley from AHDB on animal welfare and balanced diets, and Chris on the importance of soils for food production. This was a great public outreach activity, with lots of families attending alongside other interested members of the public.
Chris was one of the first members to use our new soil science loan boxes to help share the importance of soil to the wider community.
"I used one of the BSSS excellent soil science loan boxes to help explain the importance of soils. I dug a soil pit and hand augered within a semi-natural woodland and arable field to show the contrast in soil properties and help fuel discussion on the challenges of balancing soil health and food security."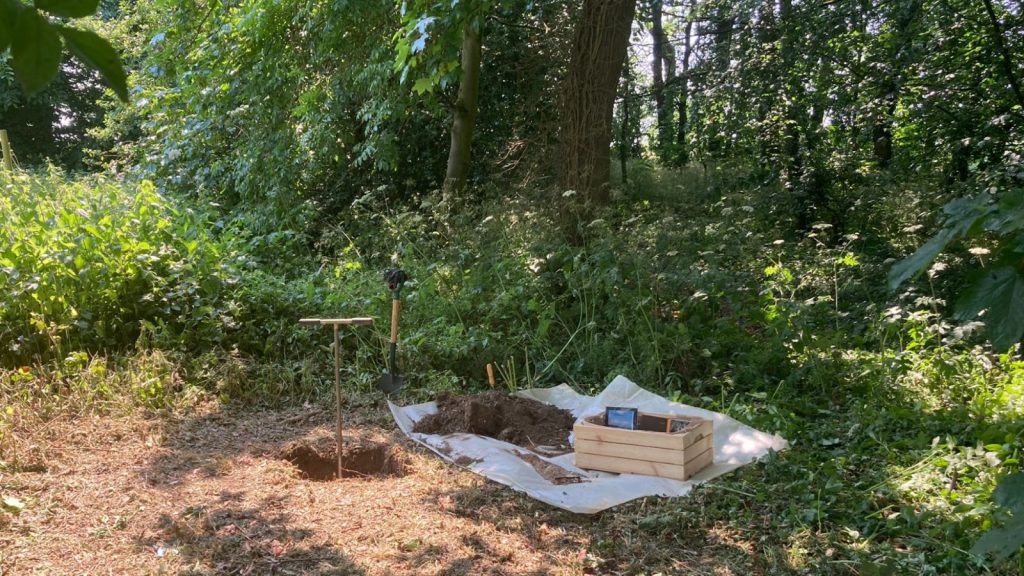 "This was supplemented with resources from the loan box, including excellent posters illustrating key soil facts/information, jars containing different soil textures and educational leaflets. I only wish I had more time to use more of the fantastic items in the loan box!"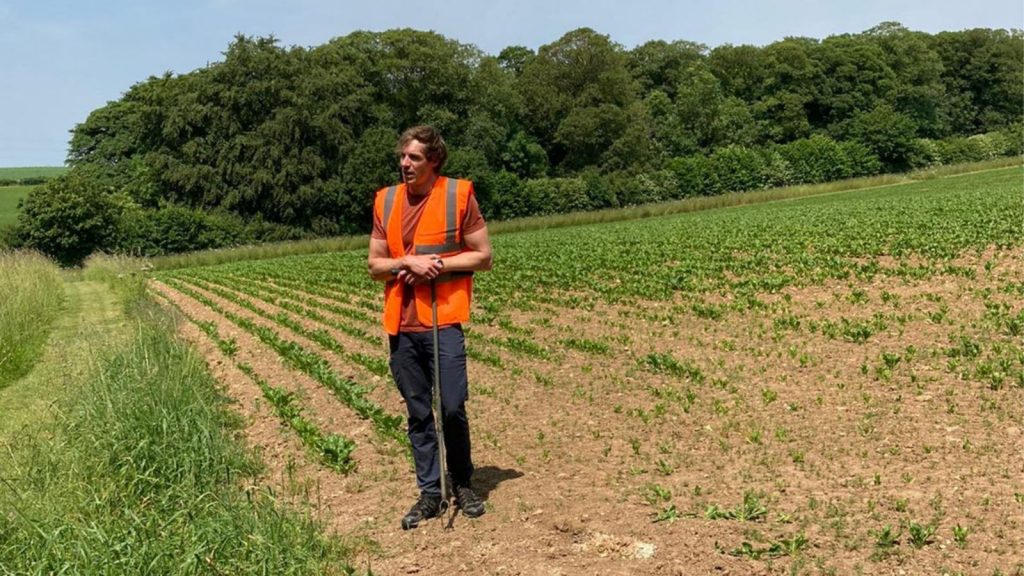 BSSS Soil Science Loan Boxes
We have launched our outreach box scheme to support our members to educate and inform the wider community about soils. The outreach boxes are available to loan from the BSSS office for presentations, projects and activities. The helpful toolkit of resources, boxed up and delivered to your door, will provide everything you need to share the importance of soil with your peers, colleagues, community, or the next generation! In our Soil Science Loan Boxes, you will find a number of resources to help you carry out educational soil-related activities suitable for both children and adults.
If you are interested in learning more about our loan boxes and would like to hire one, you can find more information here.