British Society of Soil Science in the News
 Since the British Society of Soil Science (BSSS) was founded in 1947,  our mission and work has attracted attention from all over the world leading us to be featured in national and international media, both in print and online. A key part of our strategy is to inform and educate the world on the study of soil in its widest aspects, meaning that our reach goes way beyond localised platforms. As a result, our projects and events as well as our members in academia and industry, both gain global interest and we are regularly featured in industry leading publications and popular media platforms.
British Society of Soil Science in the Media
View the online platforms and publications where the British Society of Soil Science has been featured. We will update this page with the latest features and references to BSSS.
The World Congress of Soil Science 2022
In August 2022, we were priviledged to host the World Congress of Soil Science on behalf of the International Union of Soil Sciences. This was the largest project in the society's history and was the perfect way to mark our 75th anniversary as an organisation.
The Congress is a leading international soil science conference, held every four years in different countries and attended by over 1,600 soil scientists from around the globe. 
Due to the global interest in the conference, the British Society of Soil Science featured heavily in national and international publications and platforms.
The World Congress in Photos
The congress was open to anyone who had an interest in the sustainable use of soils, particularly research scientists, regulators and NGOs. Over 1600 people attended the Congress in person, representing a diverse range of soil science practitioners. 
Feature on the
BBC Countryfile Magazine podcast
Society members Hannah Bowley and Tim Harrod join Tony Bayliss from the Langaford Farm Charitable Trust on the BBC Countryfile podcast, Exploring a marvellous wildlife haven on Dartmoor and discussing the marvels of soil. Hear from the experts as they consider how the more we understand about soil, the better we can plan farming to be both profitable and sensitive to wildlife. Plus they hunt for the marsh fritillary butterfly and wander through meadows of orchids!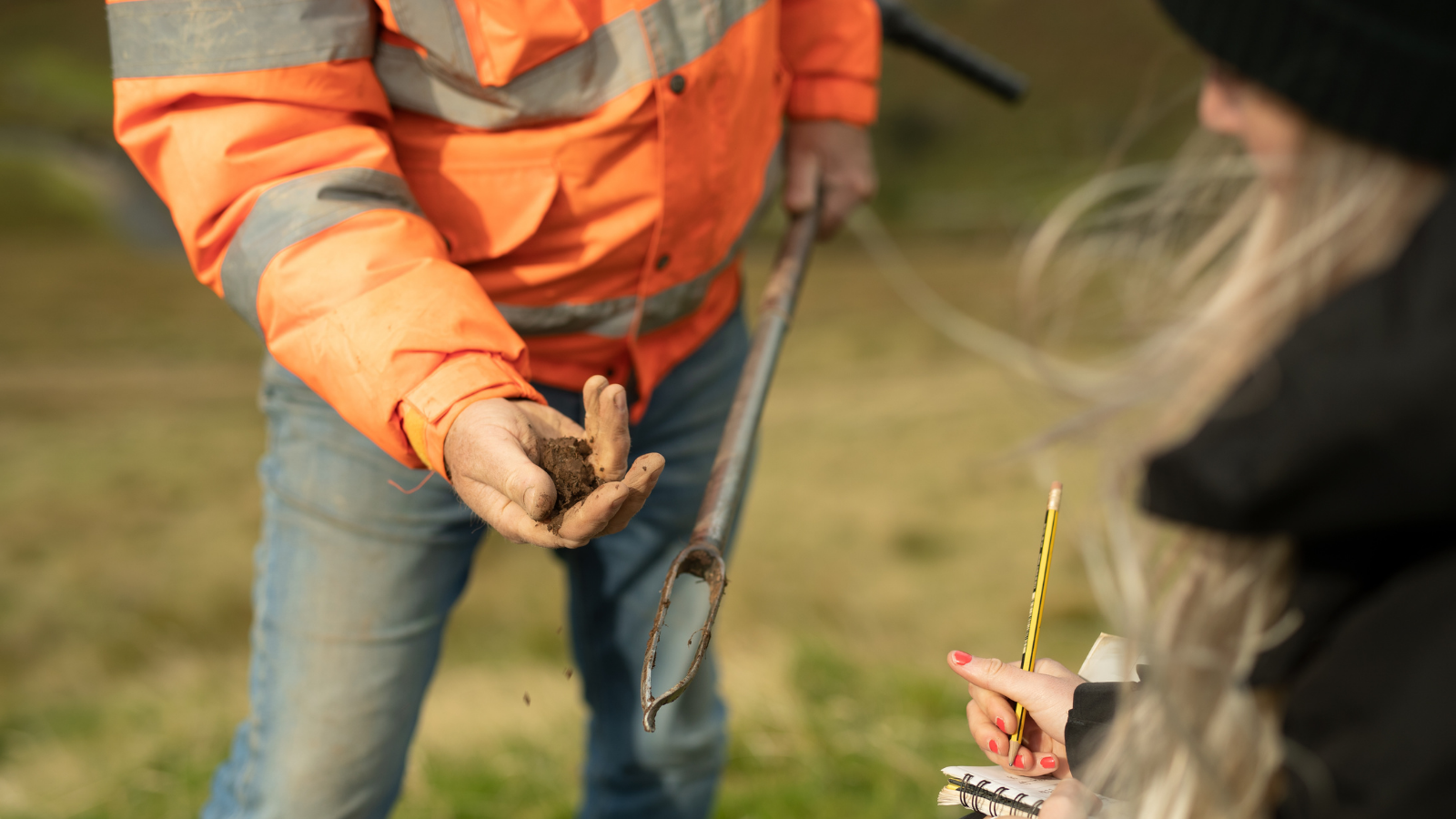 Soils are our past, present and future
"The biggest global challenges to do with our climate and the state our planet, have soil at the heart."
Find out how you can make a difference and be part of our campaign #Grounded.