Play the latest soil board game
Dirty Matters: The Soil Game demonstrates the role of soil in meeting the challenges of a sustainable world.
As soil guardians, you must restore degraded soil so that it can prevent famine, water pollution and climate breakdown. Healthy soil relies on many soil properties. You will have to travel through the soil matrix and fix these to build a healthy soil that can tackle these global challenges. It is not an easy task but work together and you will tackle these dirty matters.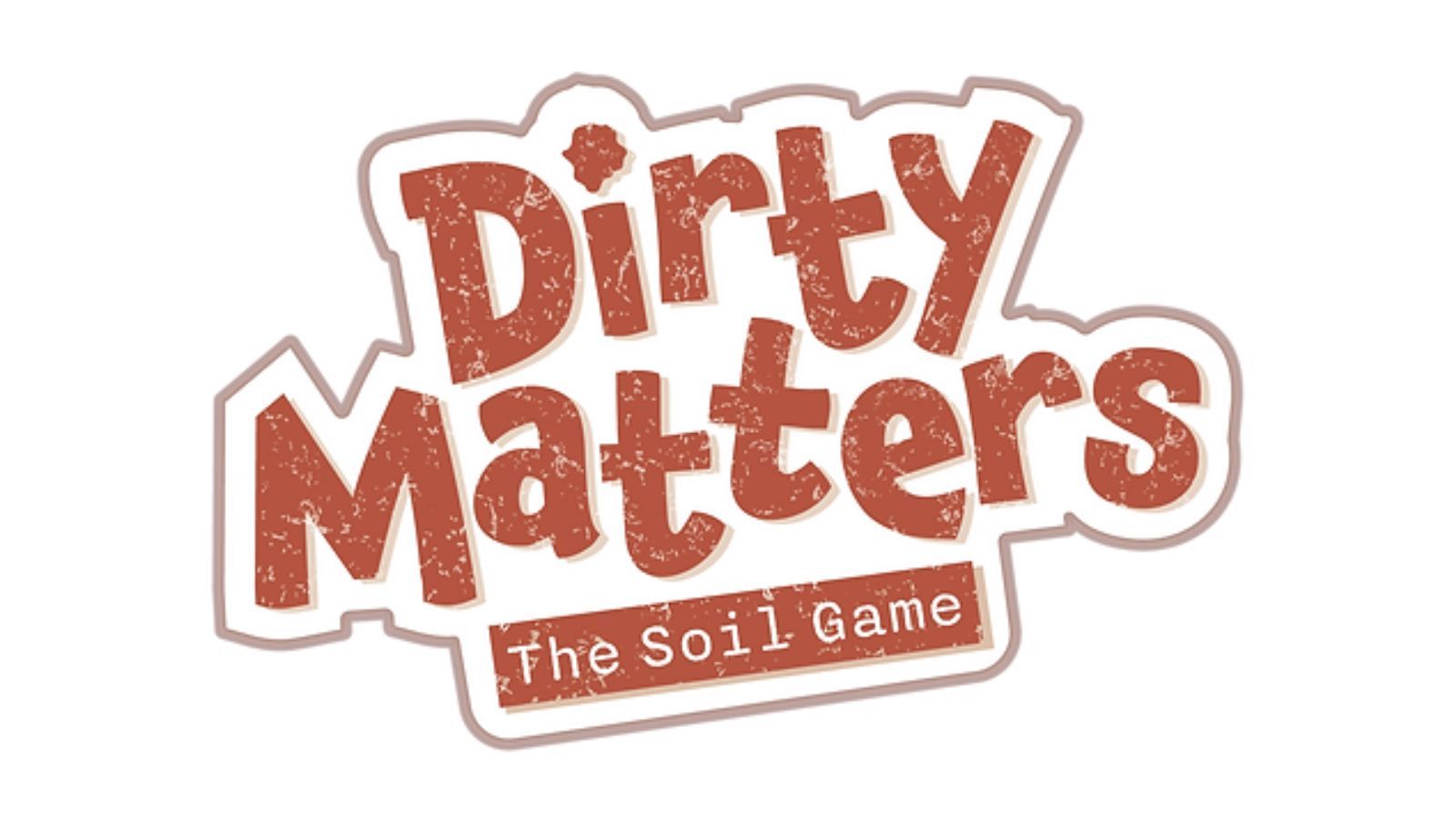 Dirty Matters: The Soil Game
Work in groups of 2-6 players to make it through 6 rounds of feeding the Earth's
population whilst keeping the waters unpolluted and fighting climate change by
harnessing the power of soil.
Number of players: 2-6

Playing time: 40-60 minutes
Age: 8+
The world is in a crisis! Life as we know it may soon come to a devastating end. We are dealing with a growing population and global food shortages while in the face of climate change, environmental loss, air pollution, and water contamination. The United Nations has proposed a set of goals – the Sustainable Development goals – that if reached, can help overcome these challenges and improve human life on Earth. Countries, political parties, private organisations, scientists and the public have come together to find ways to meet these Sustainable Development Goals. And they have zeroed in on THE SOIL!​
The soil is a fragile, living and breathing skin that covers our planet and supports life on Earth. It provides more than 95% of our food and fodder, filters our water, regulates the Earth's temperature, and acts as a powerhouse of carbon storage. Yet, we have been too careless with it. Human activities like deforestation, urbanisation, agriculture and pollution have degraded more than one third of the soil on earth. In order to survive, we have to protect what is left!​
As soil guardians, you must restore degraded soils in order to prevent famine, water pollution and climate breakdown. Travel through the soil matrix to fix its many properties and build a healthy soil that can support global challenges.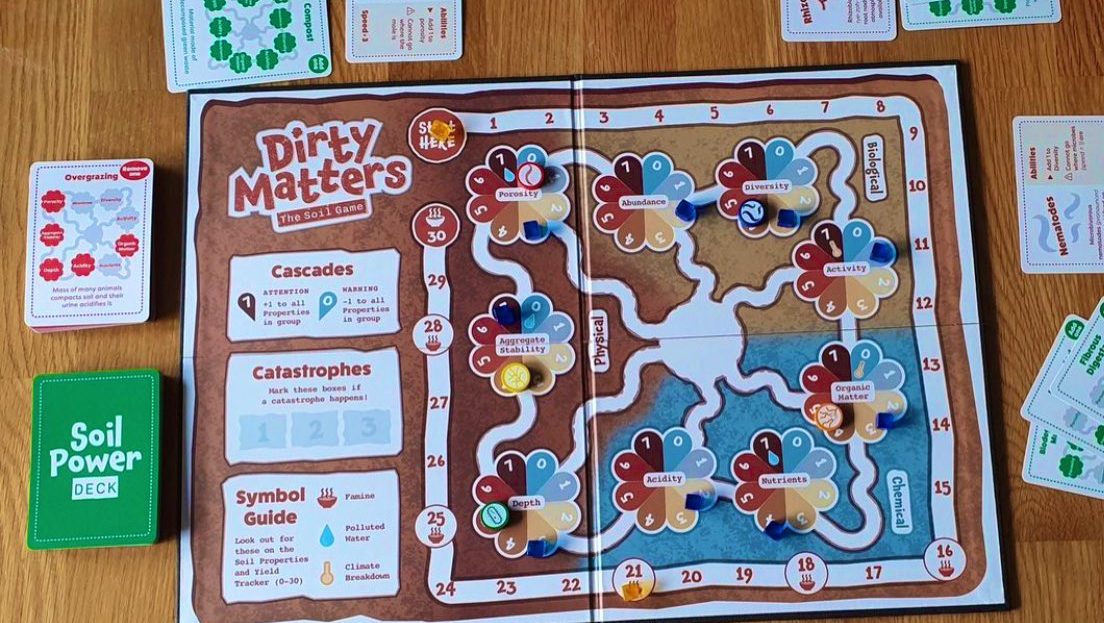 Have fun playing Dirty Matters and learn all about soil at the same time. Go through the rulebook to find out what you need to play and the aim of the game. Travel through the soil matrix to restore degraded soil and help to tackle global challenges. 
Soil holds the key to our planet's past and future and is the answer to our food, water and energy security, mitigating and adapting to climate change, the safeguarding of biodiversity, and the protection of human health. By playing this game, we learn just how important our soils are.
To play you will need to download:
The Board (A4 or A3 available)
Game Cards
There is also a rulebook and printing instructions that can be viewed online.
All materials are licensed under Creative Commons license BY–NC–SA 4.0. You are free to copy, redistribute, remix, transform, build upon and redistribute this work, as long as you credit us for the original creation. You must distribute your contributions under the same license as the original and you may not use the material for commercial purposes.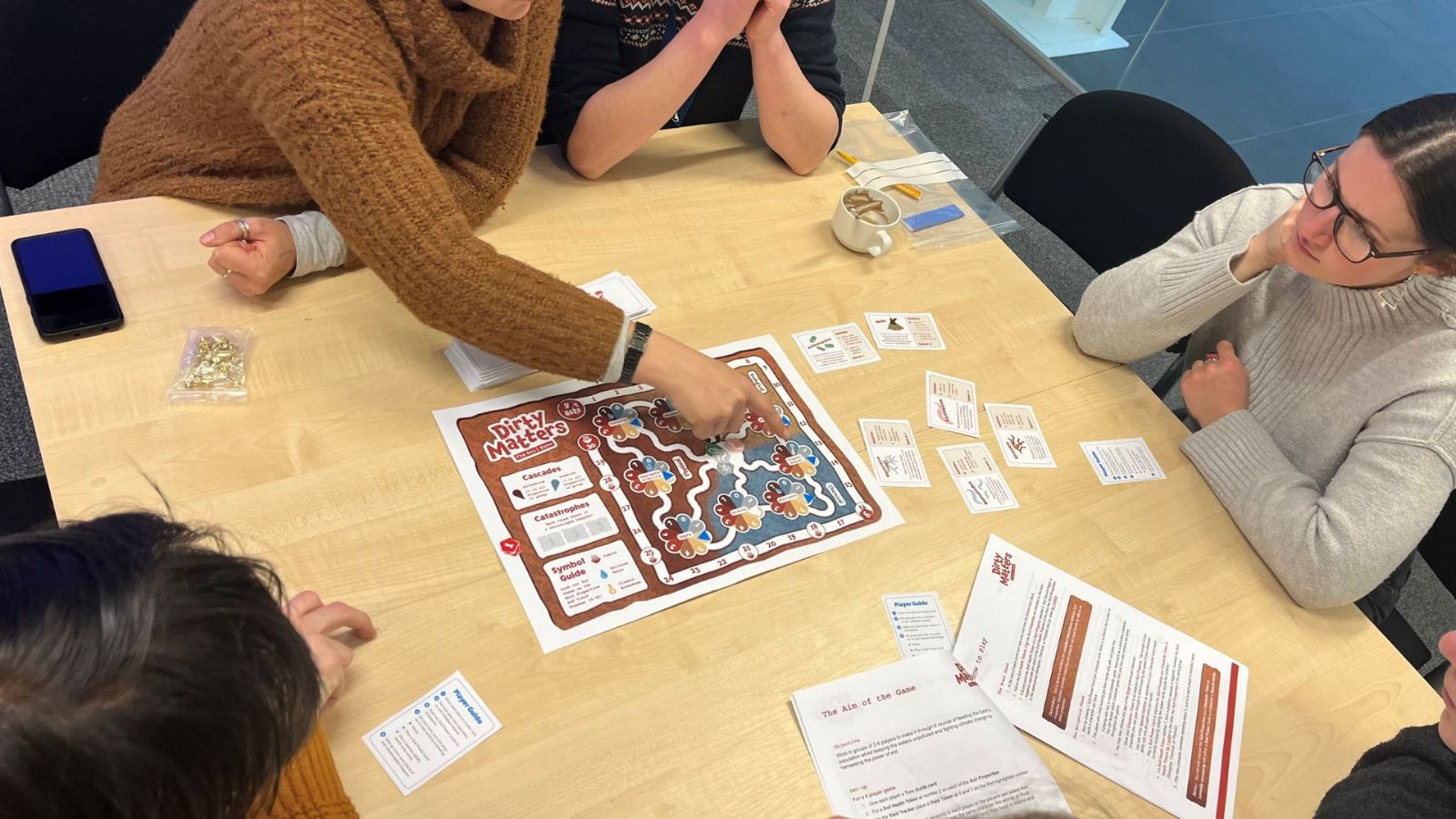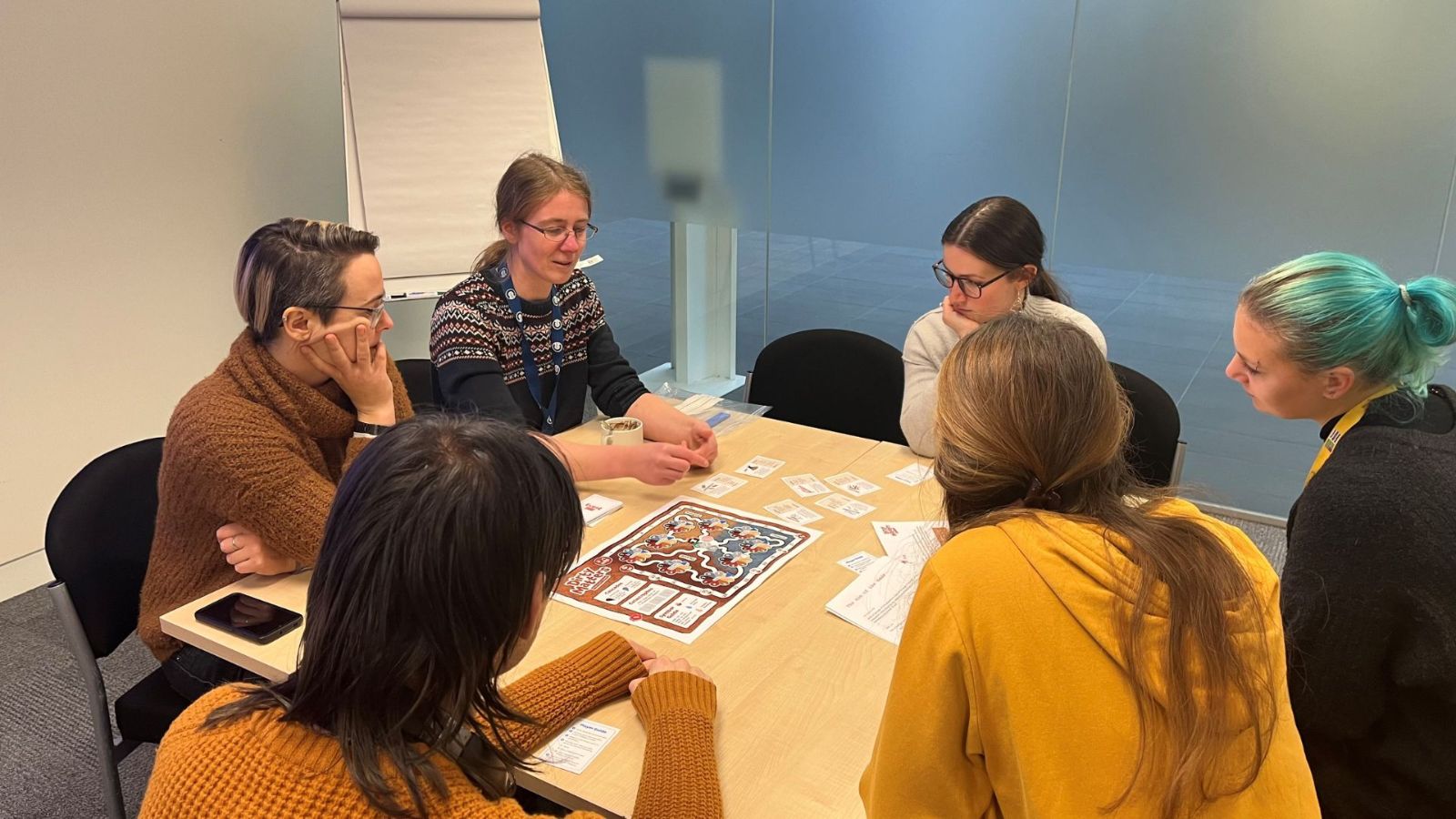 Dirty Matters: The Soil Game
Five researchers: Christina van Midden, Nicolas Beriot, Tanvi Taparia, Michael Lӧbmann and Emma Burak came together to answer a call from the British Society of Soil Science on Interdisciplinary Grants for Early Career Researchers and Professionals during the 2021 Eurosoil conference. This game was part of the project SDG Engagement: a dirty matter, which aimed to create two boardgames demonstrating how soil can help achieve the UN Sustainable Development Goals (SDGs) of Zero Hunger, Clean Water, Climate Action and Life on Land.
With their newly awarded project, they have developed a fun and interactive board game that will help bridge the gap between soil health and sustainability. The game requires no expert knowledge of soil science to understand and enjoy the game.
As part of our Charitable aims, we provide a number of grants and awards each year which promote research and education across all soil science disciplines.
Grant funding is available for Early Career members to apply for in order to attend certain events including our Working with Soils courses, and our Early Careers' Conference.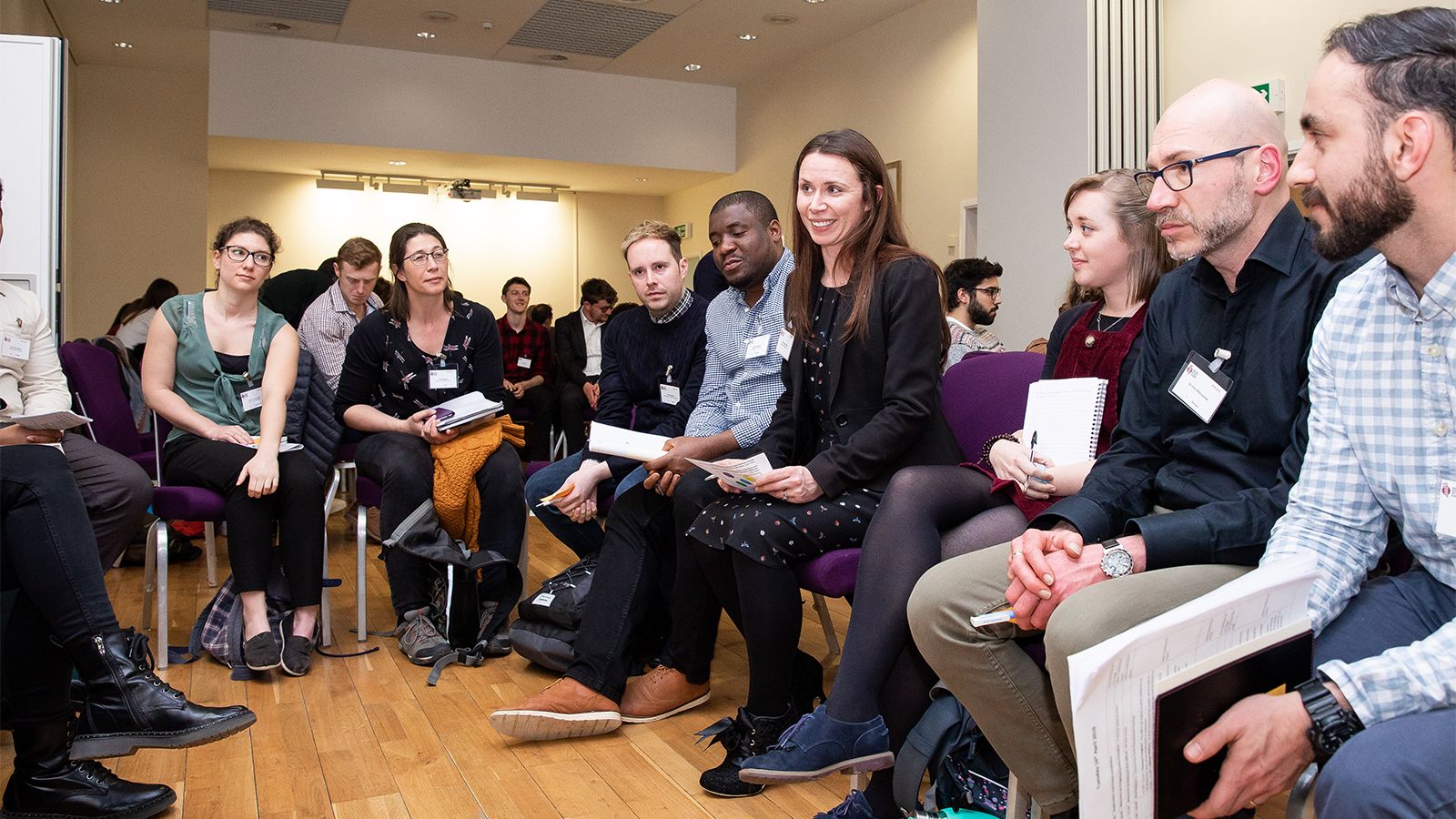 Sound good? Become a member today!